Aldrich, Thomas Bailey  The Story of a Bad Boy
Adams, Wayne Do Starfish Light Up the Ocean?
Andrews, Stephanie Chicago Blue, Diamond White
Arnold, Cady Elizabeth, Tapestry: Strands of Yellow and Blue, Tapestry II: Entwined by the Beast, Tapestry III: Unraveling Fate
Bailey, DiMari, The Little Brown Animal
Baker, Elliott The Sun God's Heir, Return: Book One, The Sun God's Heir, Rebirth: Book Two, The Sun God's Heir, Redemption: Book Three
Barnette, David H. Loving Leda, Joining Janjan, Binding Beth
Barrett, Martha Barron, Slow Travel
Baumann, H. D. Atomic Irony, Hitler's Escape, It's History, Believe It or Not
Beal, Linda Edwards The Bridge, Kids in Costume, Kids in Costume 2
Bergeron, Nancy Norine: Living a New England Century
Borovoi, Alexander A. My Chernobyl
Bottomley, Sue Anne Colorful Journey, Pep Talks for the Would Be, Should Be Artist, A Small City by the Sea
Brodeur, Paul The Scout's Account
Buesing, Liyuen Dining with Liyuen
Buker, Russell  Markings; Old Burn, New Burn; Piezo; Fox P2; Time Served & Always There;  Samhain;  India
Bullock, Paul and Harriett Whirling Thunder: One Man's Journey Through Native America
Burgman, John Island Solitaire: A Year on Korea's Not-So-Secret Paradise
Cappella, David Kindling
Carnicelli, Tom Old Guy, Part One, Older Guy, Older Still
Caron, Paula Finnegan for Mayor
Casko, Chris  The Elimination Plan
Christie, Agatha The Mysterious Affair at Styles
Coach, Betty Ann Beamer the Nighttime Day Dreamer
Cook, Nathanial Falling into Fate
Cook, Sara My Dad the Superhero!, The Good He Brings About
Curtis, Katie The Wideness of the Sea
Dauphine, Denise Tree
Davis, E.H. My Wife's Husband
DeLuca, Virginia As If Women Mattered
DeMitchell, Terri Chelsea Creek to Bunker Hill: Spring 1775, Faking It
Derf, Yarp N. The Kittery Kid
Dickson, Julie A. Bullied into Silence
Dillon, Audrey The Girl Who Said Yes
Donovan, Josephine The Piscataqua Papers
Doyon, Eileen Lucky: Little Guy…BIG Mission!
Driscoll, Jack  Picnic For Twelve
Ebner, Richard Staying Stoned; Saving Papa's Tales
Fallon, Dianne Pioneer on a Mountain Bike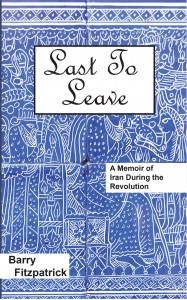 Fellows, Ken A Legacy Collection
Fitzpatrick, Barry Last to Leave
Fleck, James A TAD Bit Different
Geiger, Catherine The Witch Market
Gervais, Deby C. Shanna Poe's Imaginary World: The Birthday Party, Shanna Poe's Imaginary World: Gone to the Beach
George, Gerald Figments
Gherlone, Kristy The History Lottery, Twelve Urns
Gilbert, Robert Plausible Deniability
Goodwin, Bill Living the Code
Goethe  The Sorrows of Young Werther
Griffin, Dan Relative Truth
Grossman, Nancy W. The Placenames of Portsmouth
Hackl, Erich Argentina's Angel
Haddadi, Hawreh Finding Kurdistan
Hanlon, E.C. Unredeemed: Hateful and Others
Hastings, Michael The Echoes of Babylon, Standing Alone
Higley, Suzi The Adventures of Finnegan Begin, Finnegan for Mayor
Horton, Peter J. Forgotten by Time
Irons, Tony Dengman Gap, Hoover's Children, A Ragged Saint, The Jimsonweed File
Jameson, Michael Leo 1: The Enemy Within, Venomous Valentine
Jandebeur, Barry S. At the Hands of Others
Janelle, Dick  Salmon Falls, 1956
Jean, Francoise Aggie Moresey: Water and Stone
Jenny, Marcellina Acosta The Shinto Treasure
Jones, Phil When Cuba Was Lost
Joyce, James Dubliners
June, Shelby Lost and Found
Kareckas A., Skunk on the Potty
Kareckas, Michelle and Andy When Skunks Collide
Kaufman, Nick Where the Light Enters
Katz, Pat Adams Emily Alice Eliza O'Shea
Kirschner, Elizabeth Waking the Bones
Labrizzi, Charles Victorian Wit
Landell, Claudia A Present for Amore, The Juggling Bear
Laufman, Dudley This is the Day We've Been Waiting for
Laurent, Suzanne Losing Light: A Journey Through Grief
Leathe, Martha A Tower of Giraffes
Leigh, Kate The Caress of the Rhinoceros
Lipman, Denis Striking Terror
Livingston, JT, The Heavenly Grille Café, Four-Footed Angels, Star-Spangled Rejects
Lockwood, Robert George Antheil Gives a Concert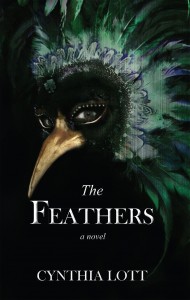 Lott, Cynthia, The Feathers, The Irises
Mahou, Padraig Towards Being Infinite
Mark, Christian The Descendant, The Baby Factory
May, Greg Between Pricked Ears, A Wicked Tide
Mazzarella, Paul The Knockoff Bag
McCain, Matthew Punish Me With Heaven, The Dogs of War, The Dogs of War: Unleashed, Just Under Nine
McKie, Carrie Dave the Sheep Dog?
Mount, Jini The Return
Mueller, Eileen Casey Comes to Rockport
Muller, John Island Moments,  Becoming Alva, With the Lamp Turned Low
Mulry, Ditty A Ditty Day, Brushes of the Heart, Adventure Series: Hibernation, Ella May Finds a Home, Grandma Ditty and the Monkey Man Treats
Murray, Barbara The Seasons of Life
Nelson, R. E Mitterhal's Post
Neily, Sandra Deadly Trespass, Deadly Turn
O'Traynor, Michael Brooksong: True Tales of New Hampshire
Pagum, Bill The Adventures of Mr. Muffins, Happy Birthday Mr. Muffins, The Holidays with Mr. Muffins
Petersen, Barbara Reclaiming Power: Building a Stronger Resistance in the Age of Trump
Potter, Benjamin Family Footprints
Pringle, Robert and Barbara Friendly Fires: Vol. I and II: Recollections of a Diplomatic Family
Quinlan, Sue Young Family Practice
Rhodes, Thomas Amos Booker: One Man's Journey with Jesus
Richmond, Lee They Were Fire, High On Gold
Rioux, Kathleen In the Name of Love
Ruvolo, Jay Land's End
Sauls, Clay A Fictitious Life
Schardt, Thomas P. W. Under the Linden Trees
Schwartz, Ben The Drift of Things
Schwartz, Johanna Dancing, Suspended in Air
Scott, Jim  More Than A Speed Bump
Segal, Murray The Million Dollar Typewriter
Skaare, Richard Heronymus Heron Discovers His Shadow
Smith, Brendan The Flatlander Chronicles
Spang, Bruce P. Deception of the Thrush, Those Close Beside Me
Spaulding, Emilie Red Clay Girl
Splaine, John Mr. M's Notebook: Bailey High,  Mr. M's Notebook: High School
Swanson, Edward Mesmer's Disciple, Madoc's Legacy
ter Weele, Alexander H. We Escaped, Poems from the Blue Ridge ,    The Call of the Allagash Wilderness   Sir Alex Talks Soccer
Thaxter, Celia Among the Isles of Shoals
Tilton, Sandy Ralph 'N Me
Tiralla, Denise Miss Lulu and Stu
Torbic, J.R. Borrowed Memories
Towler, Katherine  Snow Island, Evening Ferry, Island Light
Treen, Barbara Geranium Justice
Tripodi, Lois Trafficked: Two Girls Lost, To Take Shelter
Truax, Tammi For to See the Elephant
Turner, Shirley The Destroying Angel
Underwood, C. C. Oatmeal, Big Blue, and the Frog
Underwood, Charles Deadline – Captain Charlie's Bataan Diary, Pancho Villa's Last Raid
Van Curan, Christopher D. and Bonzo Serizio In the Attic of my Mind
Veazey, Julie Bigg Moon Over Cabarete
Walker, A. H. and John The Christmas Morning Sneak
Walker, Ellen  Bringing Up John
Ward, E.D. Night Hunter, Across the Singing Bridge, Before the Leaves Change Colors
Watterson, Rodney K. Boomtown Portsmouth
Whitcher, Earle  Judy's Journey
Williams, Jan Heronymus Heron Discovers His Shadow
Wodehouse, P.G. Something New
Wormser, Baron Teach Us That Peace