C. C. Underwood
Paperback Picture Book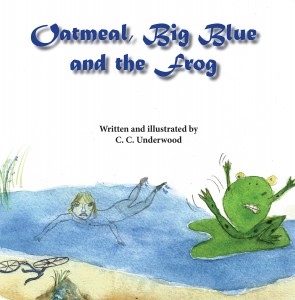 Oatmeal is a girl, Big Blue is a bicycle, and Frog is, well, Frog is a very special Frog.
When Oatmeal's father takes the training wheels off her bike, she is overjoyed. Maybe a bit too overjoyed, because she forgets some of his very important warnings.
Luckily, a new friend is there to lend a hand, or a flipper, or whatever it is frogs have.
Adventure, ice cream, and friendship abound in this hopping good story.
The author will donate all proceeds from this book to organizations that fight childhood diabetes. Thank you for your support.

$7.99 plus $2.00 shipping