by Barbara Murray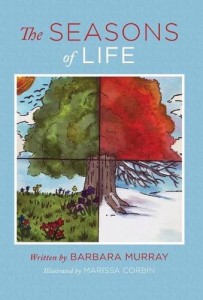 A teenage girl goes into the woods searching for an answer to the meaning of life. She comes out with an answer that may surprise you.
This book is a rare breed, mixing an appreciation of the natural world with a recognition of the divine.  As the girl moves through nature's seasons, she comes to realize that the beauty that surrounds her is God's work.  This book works as a children's picture book and also as a keepsake gift book.
Murray's poem is wonderfully and colorfully illustrated by Marissa Corbin.