by Alexander H. ter Weele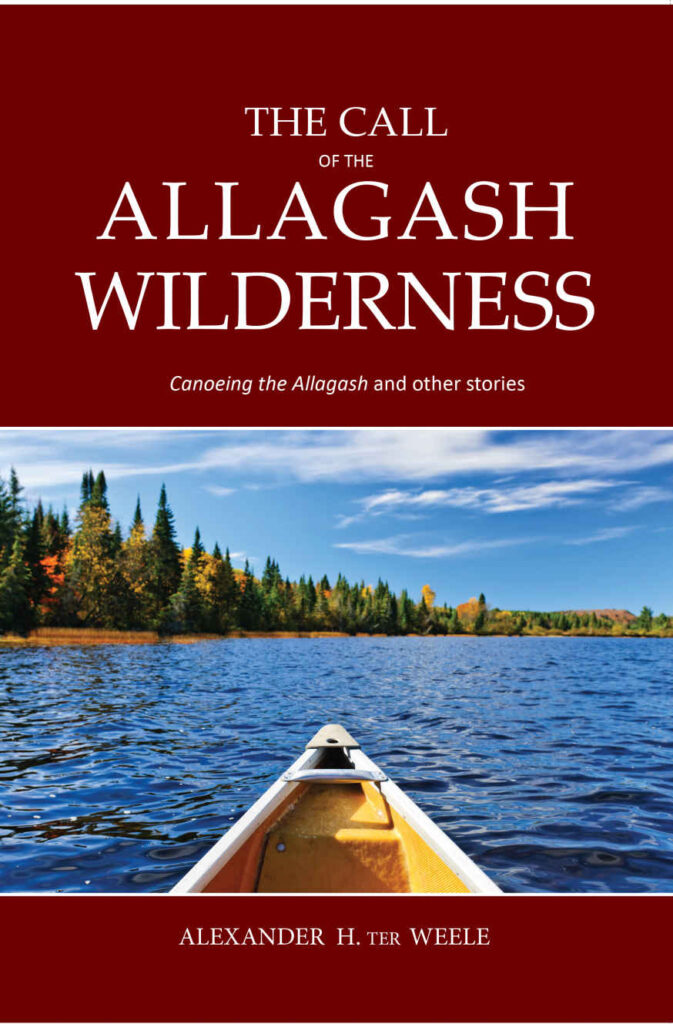 Thoreau camped in Maine's north woods in 1857. Alexander ter Weele fished, hiked, and canoed much of the same terrain in the 1960s and again in the 1980s and 1990s. Anyone who has camped in the Maine Wilderness will find themselves reliving the wonder of their experiences as they read "Canoeing the Allagash," "The Great North Woods," and other stories in this collection about experiencing—and surviving—the great outdoors. If you have never camped in the Maine Wilderness, you will immediately begin planning a trip there!
The potpourri of stories appeals to a broad variety of tastes, as they range from the wilds of Maine to the city streets of New York; from pastoral descriptions of nature's beauty to unsettling philosophy; from hunting to loving; from the coast of Turkey to the jungles of Bolivia. These well-crafted stories can seem to be simple tales on the surface—getting lost in the woods, or losing a love, or losing at cards—but all hold deeper meanings.
Click HERE to purchase. $28 plus $5 shipping