By Ditty Mulry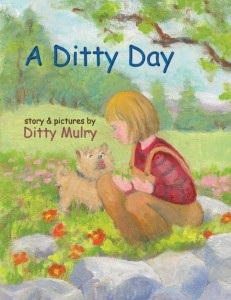 Paperback
Landscape Designer Ditty Mulry says:
"My love of nature and the outdoors was instilled in me by my parents at an early age and has been a positive force throughout my life.
My hope is to awaken curiosity and creativity in young children by introducing them to nature through a variety of interactive programs designed to stimulate their senses.
Children are encouraged to participate and explore. What starts as a walk becomes a journey for a lifetime.
Everyone deserves a Ditty Day!" You can find out more about the Ditty Days nonprofit, and what it is doing to connect kids with nature by going to www.dittydays.org

$10.99 plus $3.00 Shipping.
Ditty is also the author of the forthcoming "Brushes of the Heart".