By Alexander H. ter Weele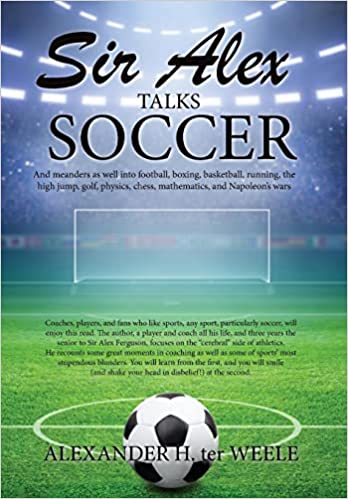 Which NFL coach, with the Super Bowl in hand, managed to snatch defeat from the jaws of victory? And with a single boneheaded call! And the World Cup?
Who managed to throw that away by pulling one of the world's best strikers off the field when he could have taken a penalty kick for a win?
Who was the ACC basketball coach whose team was trailing an undefeated 19 and 0 opponent late in the fourth quarter, needed scores, and won by switching tactics-at the defensive (!) end of the floor?
And who was the ACC soccer coach whose team, in the last four games of the NCAA National Tournament, scored a total of three goals (fewer than one goal per game) and won the National Championship? How was that done? And what was the strategy Napoleon used most frequently to win his battles? As Sir Alex talks, he roams into these and other examples of blunders and brilliance as he explores the cerebral side of sports.
Click HERE to purchase. $29.99 plus $5 shipping.