Jan Williams and Richard Skaare
Childrens Paperback Picture Book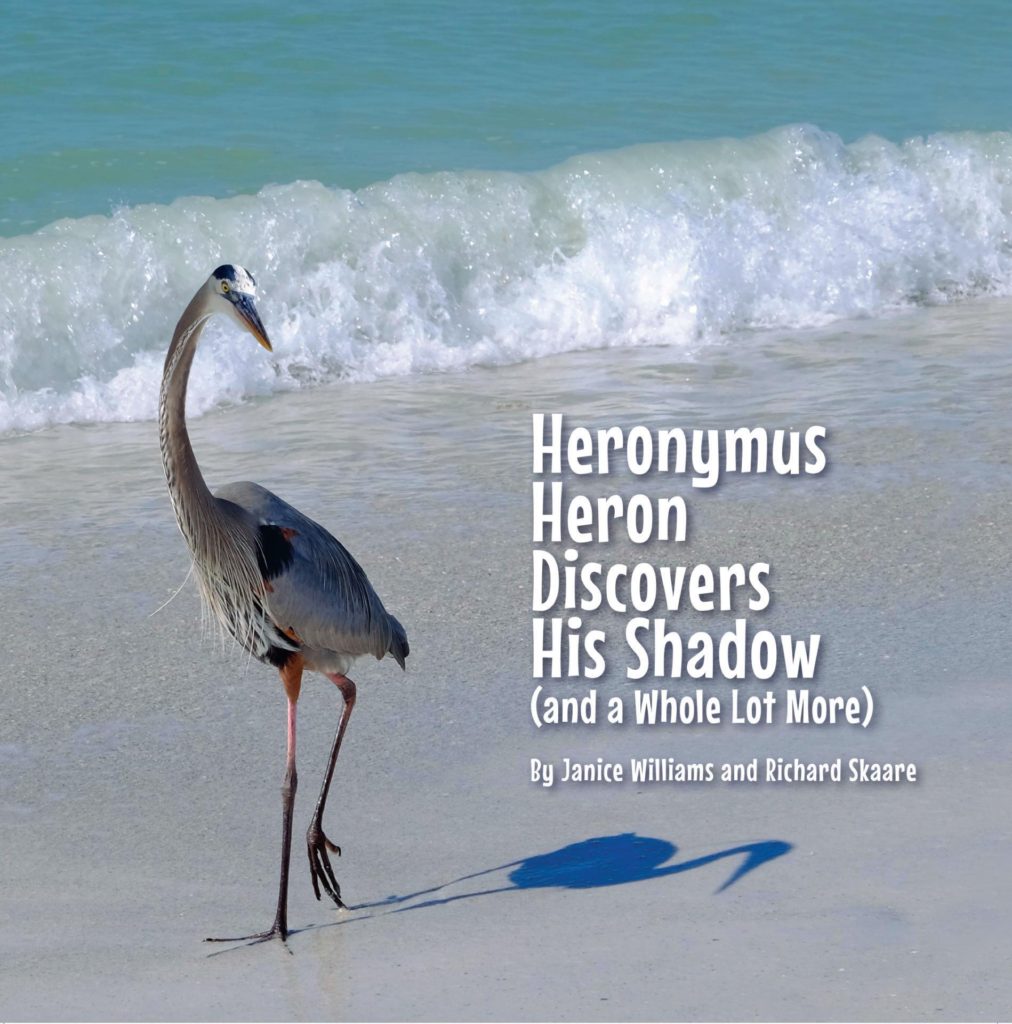 "Heronymus Heron Discovers His Shadow" is an unusual children's book about a clever bird, a Great Blue Heron, who felt different and unimportant — that is until his shadow convinced him otherwise.
For most youngsters, feeling different is normal. But that doesn't make the experience less painful. Maybe it's larger ears or red hair, not doing well in school or not being athletic. Whatever makes young people feel even a bit awkward can isolate them. But when they learn what Heronymus discovered about himself and others, they, too, might see themselves in a new way.
Through rich photographs and an engaging tale, this story encourages children to notice what is around them – differences, shadows, wildlife, friends – and to imagine what is possible. It is a story about the opportunities that lie in the everyday kindnesses and everyday heroism that make others feel included, special, and unique.
This tale is part reality, part fantasy, part bird-watching, part lesson, and a whole lot of fun!  A former school superintendent calls the book "a conversation starter at home and in the classroom," and a clinical psychologist says, "For every kid (and adult!) who doubts that they could be a hero, it's time for them to meet Heronymus Heron, the unexpected hero of this story."