Suzi Higley and Paula Caron
Paperback Picture Book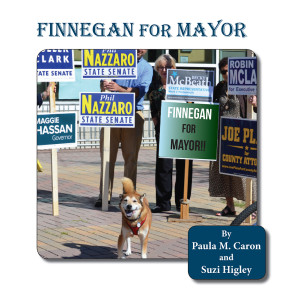 Finnegan for Mayor tells the story of a very popular dog
who decides to run for Mayor! Learn how Finnegan rallies his friends to vote for him.
Would your community be different with a dog in charge? I bet it would be. In this book, Finnegan the Dog tells you what he would do if he were Mayor.
Open this book for a dog's eye view of a small city, and one
canine's plan to become its leader.

$12.00 plus $1.00 Shipping