by Sandra Neily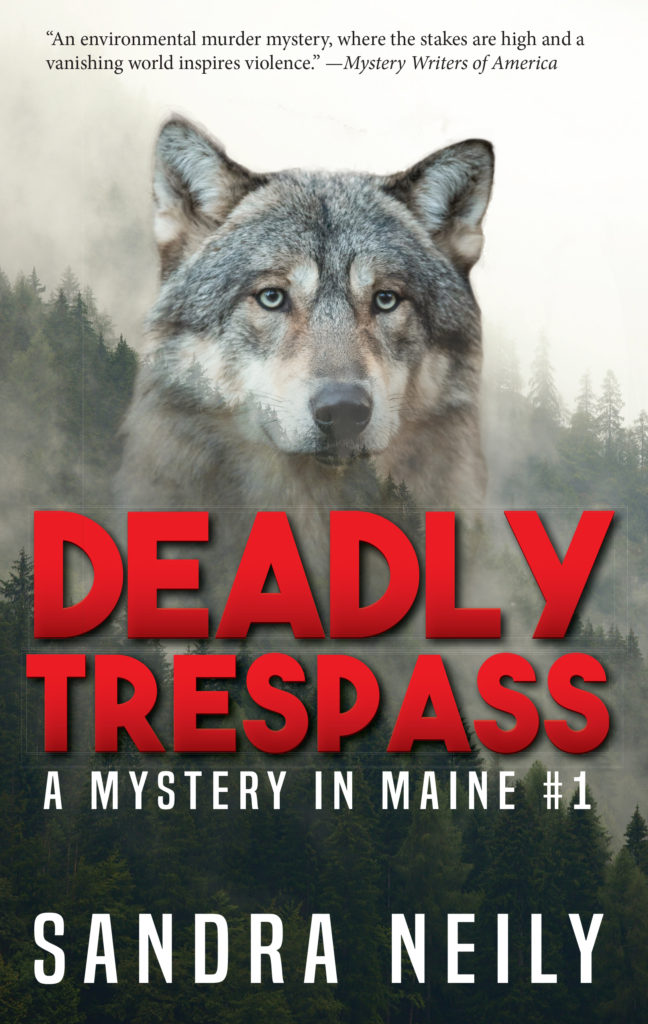 Winner: Mystery Writers of America McCloy Award. National finalist: Women's Fiction Writers Association "Rising Star" contest.
Cassandra Patton Conover is about to become an outlaw. Searching for her wayward dog in Maine's dense woods, she finds her best friend Shannon crushed under a tree. Then she finds tracks larger than any animal she knows and a mystery only wild animals can help her solve.
Before she can absorb the loss of her friend, Patton is hired to guide a surly reporter who suspects extinct wolves have returned to Maine, but the forest has too many agendas. A billionaire hopes wolves will become a save-the-forest strategy. A timber company plans to exterminate the pack. A game warden loyal to his Penobscot tribe, his attraction to Patton, and his law enforcement life, has too many tough choices, and a black ops mercenary rips open Patton's wounded life so he can aim her at the wolves.
When gold wolf eyes issue a challenge at her tent door, Patton is drawn deeper into Shannon's mysterious murder and the wolves' fate. To find her friend's killer, she must find and trust the pack. To save her dog, the wolves, and her own life, she must step outside the law, sacrifice her career, and embrace a wild world.