By Matthew McCain
Poetry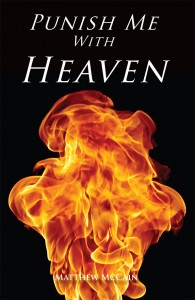 Matthew Raymond McCain was born on July 8th 1992. In 2011 Matt was diagnosed with Bi Polar disorder at the age of 19. He currently lives in Hooksett New Hampshire where he does most of his writing in a windowless basement he nicknames 'The Bunker'. This is his first published piece of work. Matt has been writing for close to ten years.
Even with so much tension
Moments of deception
And constant rejection
I have just one last question:
As my sins reach closer to the number seven Will the opportunity arise to
Punish Me With Heaven?

$14.00 plus $3.00 shipping