by Jack Driscoll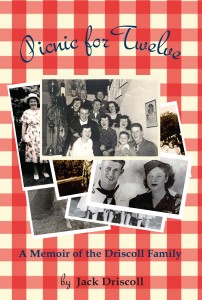 Memoir
Relying on love letters and diary notes, this memoir focuses on the ups and downs — mostly ups — in the lives of Frank and Mary Driscoll and their 10 children, who had 41 grandchildren. How many great grandchildren? Anybody's guess.
Much of what is known about the family's life during a historic 65-year period, that included The Depression sandwiched between two world wars, comes from the parents' personal writings as well as a 38-page mini-book she wrote when her nest was empty. The rest comes from the collective memories of the children.
   $12.00 plus $3.00 shipping.